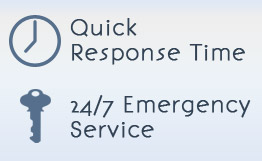 White Marsh Commercial Locksmith
Are you wondering, "How could I benefit from the services of a commercial locksmith?" White Marsh, Maryland locals don't need to wonder anymore. We are here to provide you with all of the information that you need and to let you know that we are here for you whenever you require the services of a trusted commercial locksmith in White Marsh, MD. We have a team of licensed and insured professionals who want to make sure that your business is fully protected. At White Marsh Secure Locksmith, we care about the well-being of your local business. We want you to be protected from both internal and external theft. We want to make sure that things are being run as conveniently as possible. Do you use a master key system? What about high security locks? Do you have a safe in which you can store your confidential and critical documents? If not, then you are missing out on important security measures. Let us help you to protect your commercial property. If you have any questions in regards to the many solutions that we have to offer as a company, simply pick up the phone and give us a call. We would be more than happy to discuss options with you. Do you already know what you need? Let us know and we will provide you with a price estimate, completely free of charge. We are here to make sure you're your life is easier. Call us!
Call us today: (443) 713-3001
Some of the commercial services that we offer for business owners include:
Access Control
Re-Keying Solutions
Master Key Systems
Keypad Devices
Lock Boxes
Upgrades
Lockout assistance
Replacements
Business Keys
Reach out to White Marsh Secure Locksmith if you need a commercial locksmith. White Marsh, MD locals won't be disappointed.
Call us today: (443) 713-3001