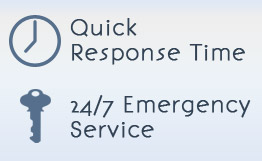 White Marsh Residential Locksmith
We encourage you to ask yourself this at White Marsh Secure Locksmith – what steps have you taken to ensure that your property is safe from potential theft and break ins? What steps have you taken to ensure that your valuables are out of reach of your children? If you haven't taken any measures towards better security, then your home is at risk. There is no need to neglect to protect your home, especially when there is a reputable locksmith in White Marsh, Maryland just waiting to assist you. We have a crew of professional White Marsh locksmiths who are aware of even the most advanced security options for homeowners. We want you to have full awareness of what is available to you so that you can better protect your home. We are all locals to the area as well and it is important that our neighbors' homes are protected. Do you have an intercom system to allow for easy communication? What about a copy of your key in the event of an emergency? Do you have someone you can call if you ever become locked out of your home? With us, you will always have someone you can rely on. We are available to help out our customers 24 hours a day, 7 days a week. Locals love that they can always turn to us and they know that we will get to them as quickly as we possibly can. We take pride in our prompt service and punctuality. When you make an appointment with us, you can trust that we will be there on time. When you need a company that truly cares, turn to us. You won't be disappointed.
Call us now: (443) 713-3001
We can help with solutions such as:
Gun Safe Installation
Master Keys
Key Extraction
Garage Door Locks
Intercom Systems
Patio Locks
Home Safes
Lock Change
White Marsh Secure Locksmith is waiting for your call. Choose us as your residential locksmith in White Marsh, Maryland!
Call us today: (443) 713-3001